Coaching for

hyper-growth leaders
Learn more about maximizing your capabilities with tailored coaching structures and tools.
In this value chain, we help to align your human capital across all levels of your organization, directing all employees towards your north star. With input for your leadership team, managers, and individual contributors, we help you establish clear and efficient processes which drive engagement and clarity.
Coaching is
essential

at hyper-growth:
01
To thrive sustainably in hyper-growth environment
With a subtle equation between Motivation, Skills, Talent and Role.
02
To navigate change and growth
Coaching helps leaders in hyper-growth environments accelerate change and growth.
03
To trigger the success of the whole team
The result - efficiency and higher performance of the whole team, derived from advanced skills and deep confidence of their leaders.
The
benefits

of coaching Atscale: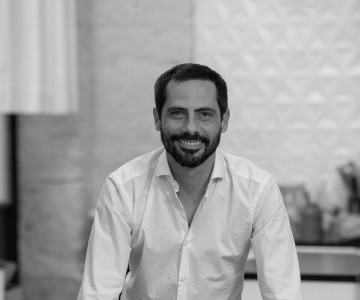 Pierre Verstraeten
Co-Founder & CEO
- Ex-VP Talent at TravelPerk; ex-Global Head of Talent Development at Criteo
- Built the Talent Development team and culture from scratch at Criteo for 3,000 employees and built Talent Management and L&D functions at Travelperk
Meet Pierre
Raising Self Awareness
Our goal is to create a 360° visibility of your strength and weaknesses, which will help you achieve your success much faster
Exploring limiting and empowering beliefs
Focusing on the mindset that determines the attitude and therefore - the outcome of your performance
Diagnosing and developing the skillset
Mapping out the missing skills, putting them into priority perspective and tackling them one by one
Brainstorming to find concrete solutions to any given situation
Building an action plan, and then getting back in the driver seat
The

structure

of the coaching process:
01
Kick Off session to align process objectives and expectations
02
Shadowing in action (meeting, conflict management, decision making, etc.)
03
Optional – yet recommended – use and debrief a psychometric tool (Leadership Circle, DISC, Motivators, 360, etc.)
04
Process Delivery (number of sessions depends on the objectives)
05
Evaluation and closing
Get in touch to learn more about coaching at scale
Onthological Coaching
(Escuela Europea de Coaching - ICF)
Systemic Coaching
(ORSC - ICF)
The Leadership Circle coach
Co-Active Coaching
(CTI - ICF)
DISC, Motivators and Talent
- Expert level
Lego Serious Play facilitator