Scale
smart

.
Scale

fast

.
Scale

strong

.
Building Blocks are an exhaustive framework for increasing
revenue during a scale-up phase, created by top industry experts.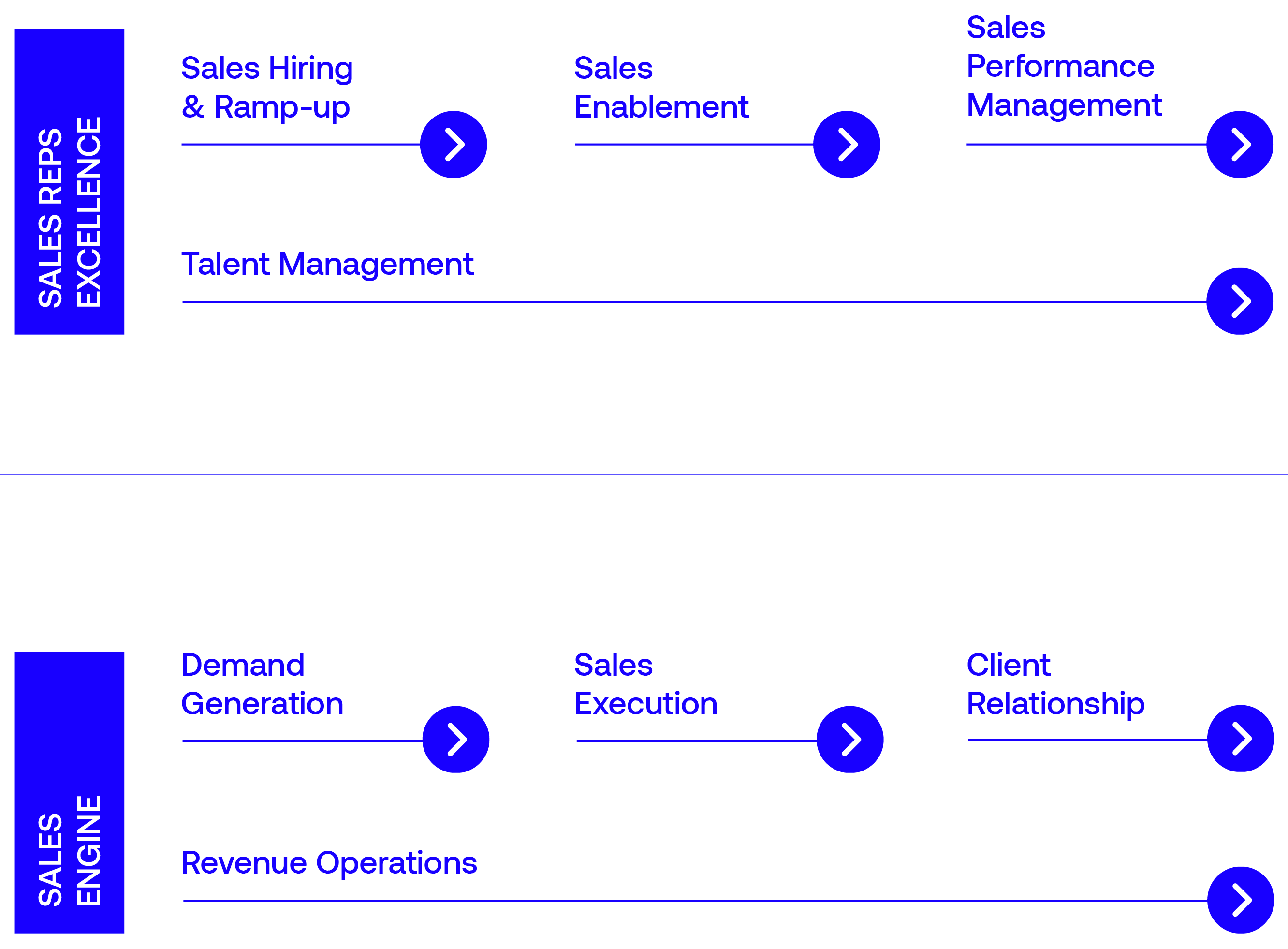 Through decades of experience scaling businesses, the Atscale team recognised that there were certain guidelines companies could follow to obtain rapid, sustainable growth. As well as using their own knowledge, they collaborated with top-tier experts and CEOs to create a thorough, reliable playbook for scaling. Building Blocks were born.
Incorporating two core value chains - Sales Reps Excellence and Sales Engine - Atscale works with you to implement a system designed to last. Building Blocks are set up to be downsized or extended based on a company's needs at any given time, but its core concept works as a formula in any growth context.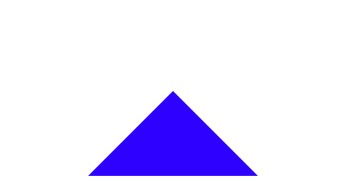 revenue
Sales Reps
Excellence

Sales Reps
Excellence
Helping you unlock the full potential of your sales team

• Sales Hiring & Ramp-up
• Sales Enablement
• Sales Performance Management
• Talent Management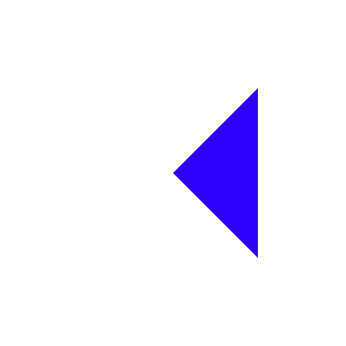 revenue
Sales Engine

Sales Engine
A strong Sales Engine leads to something every business wants - overachieving, predictable sales performance

• Demand Generation
• Sales Execution
• Client Relationship
• Revenue Operations
The
outcomes

you can expect
Fast and
measurable results
We don't do "in 2-5 years you should see…". No. You need immediate, measurable results, and we make sure you get them.
Both risks and opportunities are detected instantly. We help you respond.
Long-lasting
foundations
Your sales machine becomes a sustainable competitive advantage.
After a deep transfer of knowledge and a robust framework is built, you are set up for reliable future success.
A partnership,
not a plug-in
Just because we have a clearly defined framework, that doesn't mean we leave everything to you.
We're there alongside you building infrastructure, delivering training and implementing operational processes. We're not there to just suggest, we're there to act.
Scaling

stories
The results we bring are built with our customers and their teams. Here is what they think.
Rodolphe Ardant
Founder & CEO, Spendesk
"With Atscale, we've managed to build foundations that allowed us to scale and brought success in the long-run."
38%
less time to close sales deals
+ 3
Average incremental deals signed per month per sales rep
FAQs
01. How does Building Blocks work?
The Building Blocks framework has been designed for over-performing, agile-working new economy startups. Using three core value chains, this framework helps businesses to tackle the challenges of hypergrowth and increase revenue - specifically within a startup scaling context. These value chains are:

1. Sales Reps Excellence
2. Sales Engine

Building Blocks were created by top executives that have a history of scaling businesses successfully. It has been used by many exciting companies, producing overwhelmingly positive results.
02. What makes Building Blocks impactful?
Building Block's impact comes through its flexibility - it's not a one-size-fits-all approach to augmenting sales. It's a solution for venture-backed companies whose needs and operating speeds are different from traditional companies. Our team of former executives has been working in hyper-growth environments for more than 10 years. We know startup culture inside-out and we know what a startup needs to succeed. Our experience has been codified into a comprehensive success pathway that caters to this specific purpose.
03. What is Atscale's methodology?
Our collaboration can be short-term or long-term. The principle of the engagement will be similar, but the depth of diagnostics and implementation may vary according to your needs. Our methodology is made up of:

1. DIAGNOSTICS: Identifying key bottlenecks that are responsible for 80% of damage.

2. HANDS ON APPROACH: We don't give thoughts and recommendations, we're there alongside you to implement a comprehensive plan.

3. QUICK WINS: Long-term planning doesn't mean waiting around for results. We make sure you see improvement quickly.

4. LONG LASTING PERFORMANCE: A robust framework which ensures sustainable growth over time, not just a hole-plugging, short-term solution.

04. How long will our collaboration be and how to determine my needs?
That is predominantly down to you and your needs. Our collaboration can last anywhere between 6 weeks and 2 years. The core guiding principles remain the same, but the volume and granularity of our input can differ.

The approximate average collaboration time is 8 months, though this can be better determined after the scoping and diagnosis stage. Ultimately, the deeper the level of integration the more beneficial it is for your business, as we can assist you on every step of your journey.
05. How can you measure the results?
We are results focused, so measuring tools are incredibly important for identifying both the quick wins and for the long-term successes. From the very beginning we agree on specific KPIs (shortening the sales cycle, increasing the conversion rate, decreasing people attrition etc) and ensure everything can be monitored effectively.

Through interviews, shadowing and the Atscale diagnostic tool we assess and document the company's current situation. We measure performance by analysing the sales team's average goals achievement over the 3 months prior to our collaboration (month -2 to month 0) vs average goal achievement 3 months after the start of our collaboration (month 3 to month 6).
06. What happens after the collaboration?
We never leave you with some recommendations It's crucial for us to deliver a hands-on actionable roadmap and, if the length of our engagement allows it, implement it with your teams. In either circumstance, we monitor your progress and help you adjust metrics, even after our engagement is over.