People are not just numbers in your equation for success.
Don't spend all your time and resources building the world's best ship to find that no one is able to steer it. Meet the challenges of growth with the right people in the right positions and clear alignment on where you're headed.
01
Leadership team alignment: As new executives join your business to work alongside those that have built the company, how do you keep everyone on the same page? Establishing alignment is one of the first things we do.
02
Manager academy: A great Individual Contributor doesn't necessarily make a great manager. We ensure new managers have the skillset to raise the bar of performance.
03
Values and culture: How do you double or triple your workforce whilst protecting your culture? We help you identify and nurture your core values as you scale.
People

are running your business
As your company transforms rapidly, how your human capital adapts to the change becomes a key factor in your success. We share best practices from successfully scaled tech companies (Google, Criteo, TravelPerk and more) so you can anticipate the challenges inherent to your growing stage and act accordingly. There's no need to reinvent the wheel, use what works.
Leadership
team

alignment

We work on two main levels to guarantee alignment as executive teams grow: task and relationship.

Task: Purpose, Mission Statement, strategic goals, aligning on the North Star and OKRs - all of these need to be established as soon as possible for the most efficient scaling. We support leadership teams in the design and implementation of their strategic offsites so that roadmaps are delivered punctually and cohesively.

Relationship: As systemic coaches, we help the business navigate change, especially when leadership team members are joining or leaving.

Using the principles of Relationship System Intelligence, we help the team accelerate through the Forming, Storming, Norming and Performing stages, meaning the changes in dynamics are not just functional but a competitive advantage.

Learn More
Manager
academy
The manager academy is made up of four key stages which allow us to create a purpose-designed Manager Playbook. This is delivered alongside high-impact training and leadership team coaching.
1. We begin by listening to managers, executives and directors, getting an in-depth understanding as to what is working and what needs to be improved in terms of culture and practices.

2. Then, in close partnership with leadership teams and HR, we build the Manager Playbook, and set up the corresponding training sessions for its implementation.

3. The training methodology is at least 70% composed of direct employee participation, ensuring that all those involved leave with concrete experience, tools and ready-to-use templates. We have a core framework, but content is based around what our Development Need Analysis states is needed.

4. Finally to establish genuine behavioural change, we provide on-demand coaching to the managers. We are always here when you need us.

Our Manager Academy has proven to be highly valued by our clients, with an NPS score of 72. The NPS score of our leadership coaching is 100.
Learn More
Values and
culture
Culture can be thought of as the collective sum of individual mindsets. It comprises not just attitudes but behaviours and processes, all of which drive your business in a particular direction.
Culture can be shaped, built upon and used to reward revenue-increasing, value-adding behaviours. One of the biggest mistakes you can make is to underestimate the importance of your culture - every business has one, whether you want it or not.

We help you create a culture which promotes and nurtures your core values and gives your business a lasting identity. Our process looks like this:

1. Identify and define your core values.

2. Identify the associated behaviors you want to promote and convey them in a way that all teams and levels can identify with.

3. Integrate these values and behaviours into your day-to-day ways of working (with the use of processes and tools such as a competency framework, performance review, employee recognition, internal comms, and more)

4. Select and implement the right solution to measure culture engagement.

5. Assist you in determining the corrective actions your team may need.
Learn More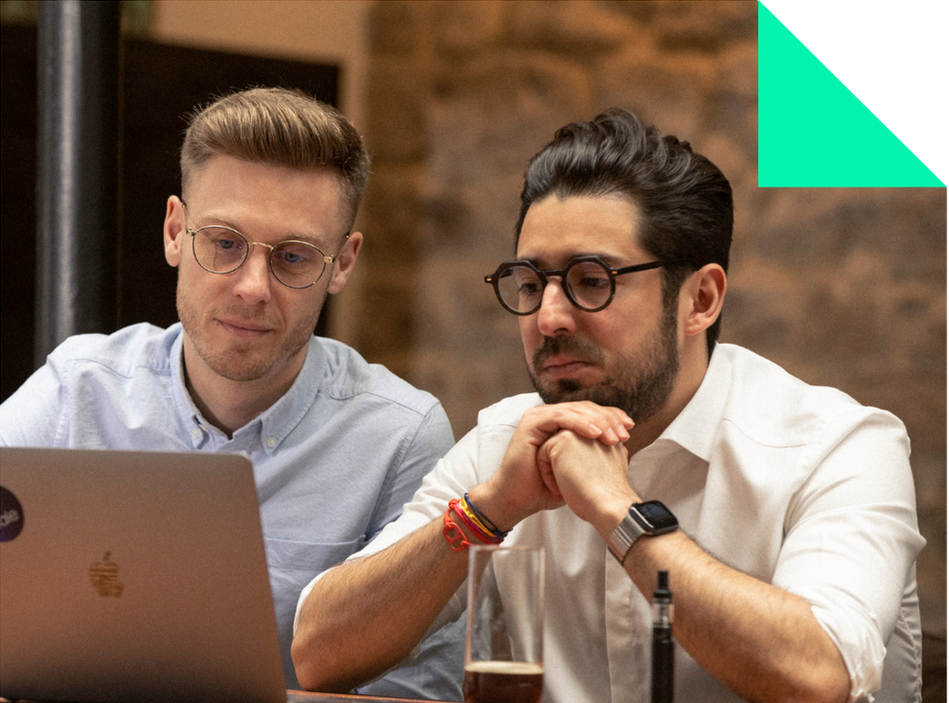 Coaching at scale
To generate better results at the moment of hyper-growth, leaders consider coaching at scale. Having a coach that has had similar scaling experience helps to navigate active change and growth, triggering the success of the whole team as a result.

Learn more about coaching
Certifications
Onthological Coaching
(Escuela Europea de Coaching - ICF)
Systemic Coaching
(ORSC - ICF)
The Leadership Circle coach
Qlareti facilitator
Co-Active Coaching
(CTI - ICF)
DISC, Motivators and Talent
- Expert level
Lego Serious Play facilitator
Scaling

stories
The results we bring are built with our customers and their teams. Here is what they think.
Rodolphe Ardant
Founder & CEO, Spendesk
"With Atscale, we've managed to build foundations that allowed us to scale and brought success in the long-run."
38%
less time to close sales deals
3
Average incremental deals signed per month per sales rep