Perspectives
by Atscale
WAITLIST REGISTRATION
Discover a curated collection of content from
and for tech investors, founders and executives
for H2 2023.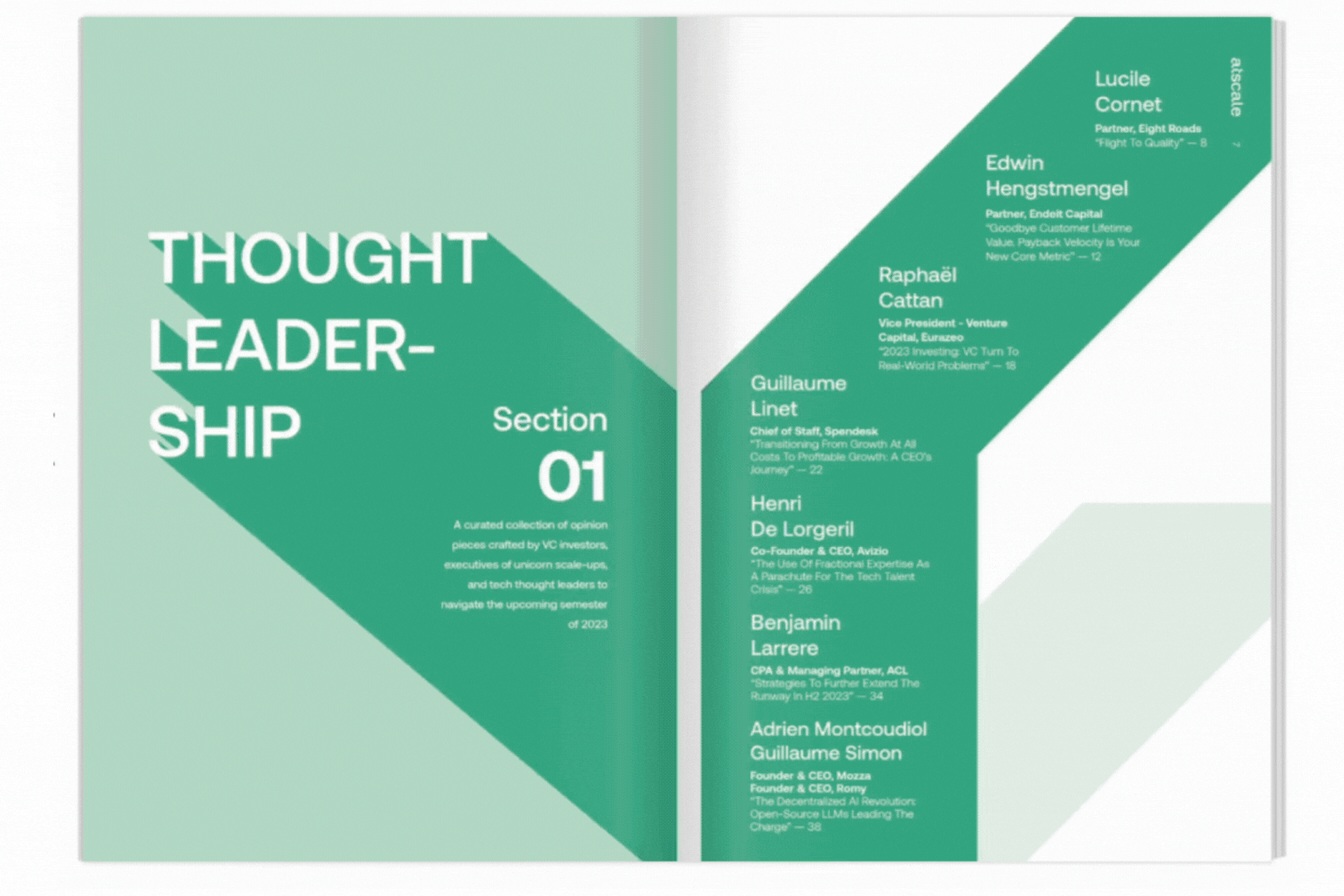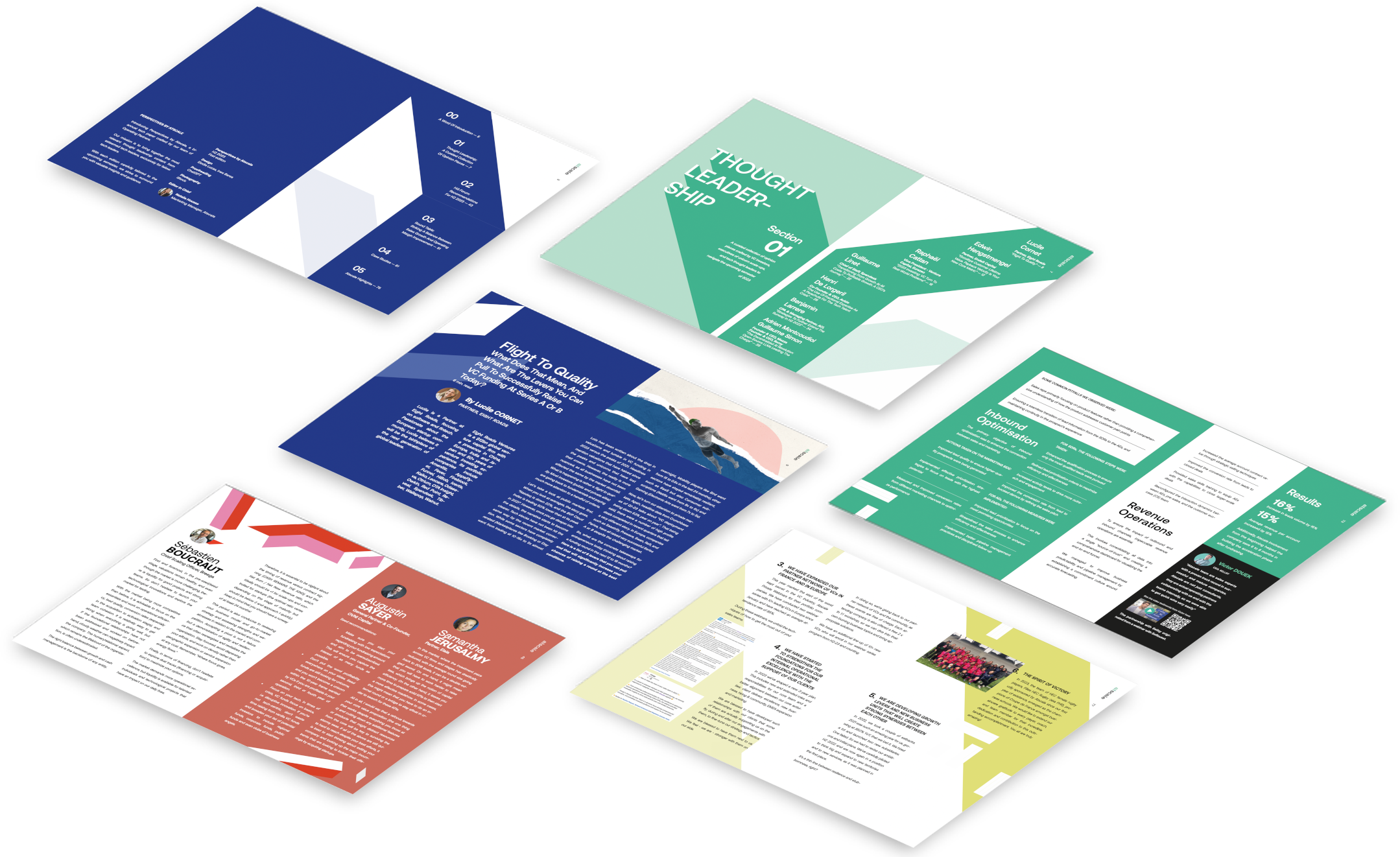 We hope that Perspectives
will be your trusted
and reliable guide
for H2
This paper is not commercialized.
Distribution channels in Q3:
ATSCALE SELECTED NETWORK
(500 executives)
For a hard copy, feel free to connect with us directly
WAITLIST REGISTRANTS
AUTHORS' NETWORK
EVENT PARTICIPANTS
10 Recommendations From
Antoine MARTIN
CEO, amo / ex Co-
Founder & CEO, Zenly
Patrice HUTIN
Managing Director, Sofiouest"
Sebastien BOUCRAUT
Chief Scaling Officer, Breega"
Samantha JERUSALMY
Partner, Elaia"
Pauline PAQUET
Head of Startup Success, XAnge"
Augustin SAYER
General Partner & Co-Founder, OVNI"
Guillaume LINET
Chief of Staff, Spendesk"
Damien MORIN
Founder & CEO, mobile.club"
Bartosz JAKUBOWSKI
Partner, Alven"
Aurelien DUPUY
Senior VP, PSG Equity"
Articles
Lucile CORNET
Partner, Eight Roads
"Flight To Quality. Levers You Can Pull To Successfully Raise VC Funding At Series A Or B Today""
Henri DE LORGERIL
Co-Founder & CEO, Avizio
"The Use Of Fractional Expertise As A Parachute For The Tech Talent Crisis""
Edwin HENGSTMENGEL
Partner, Endeit Capital
"Goodbye Customer Lifetime Value. Payback Velocity Is Your New Core Metric""
Benjamin LARRERE
CPA & Managing Partner, ACL
"Strategies To Further Extend The Runway In The Second Half Of 2023""
Raphael CATTAN
VP - Venture Capotal, Eurazeo
"2023 Investing: VC Turn To Real-World Problems""
Adrien MONTCOUDIOL / Guillaume SIMON
Founder & CEO, Mozza / Romy
"The Decentralized AI Revolution: Open-Source LLMs Leading The Charge""
Guillaume LINET
Chief of Staff, Spendesk
"Transitioning From Growth At All Costs To Profitable Growth: A CEO's Journey""
ROUND TABLE
"Striking a Balance Between The Sales Growth And Operating Margin""