The Sales Talent
Playbook
A to Z roadmap for sales reps to succeed in their role, from job search to promotion.
New chapter release every 2 weeks.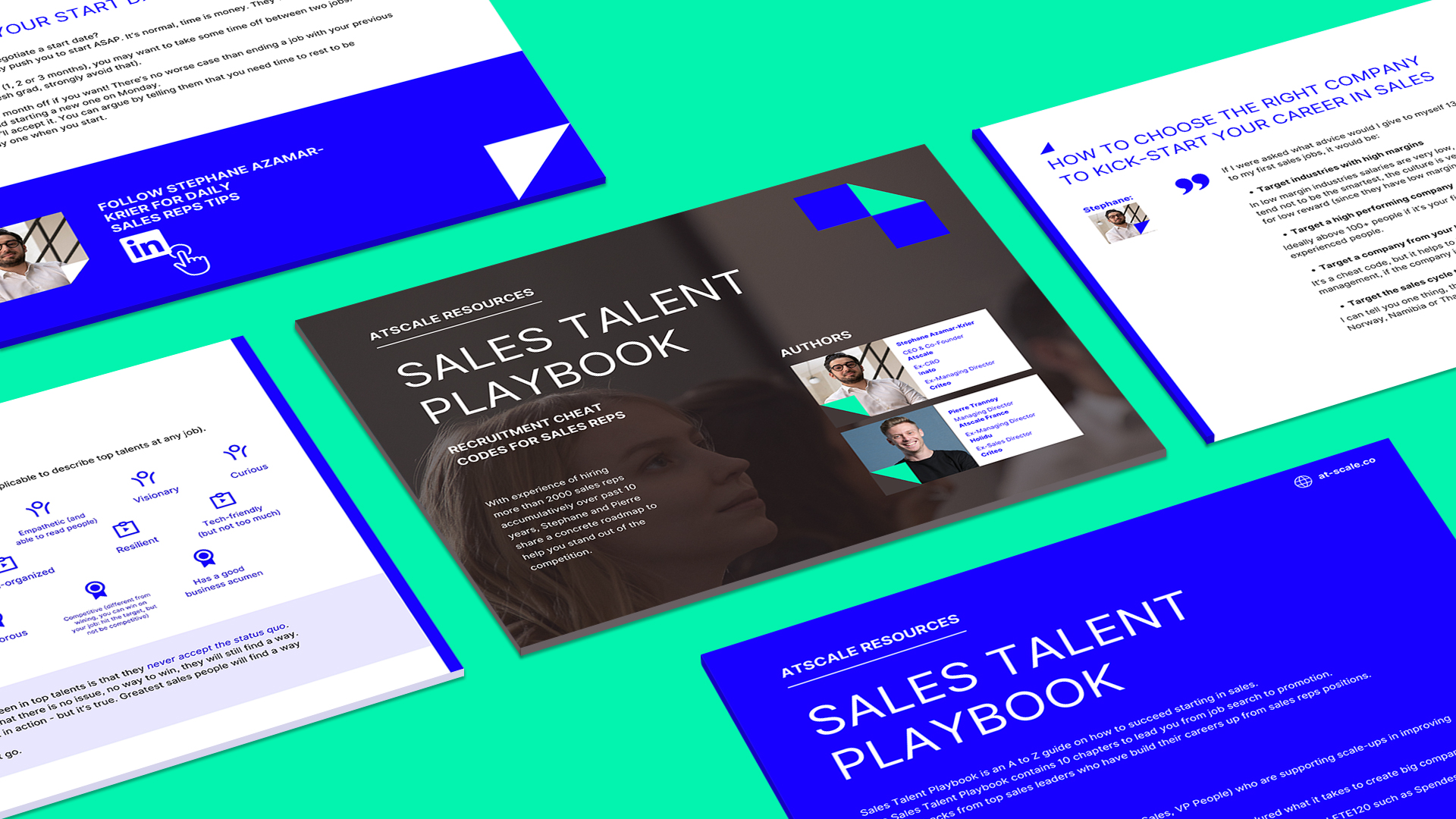 Hiring tips & recruitment cheat codes
Roadmap with hacks to help you stand out of the competition.

Prepare for your first week as a sales rep
Behavioral tips for preparation & first steps in the company

Turbo charge your ramp-up
First impressions impact your future at your organisation significantly. Learn how to position yourself as top talent during the onboarding period.

The Growth Mindset
Your way to succeed in a sales rep job lies in adopting a growth mindset. In this chapter, we're breaking down some key aspects on what that means and how to get the best out of it.


How to overachieve on a constant basis
Start over-performing regularly, with these bullet-proof hacks.

Why you should be a team player (and how)
What does it mean exactly to be a team player when you're a sales rep, and why should you care? We've put together a concrete action plan.

Challenge the status quo in your organisation
Learn what to do (and what to avoid) to raise your voice and demonstrate your deep value in the organisation.

The right play to shine and get noticed
The right actions to do to become visible to top management, and progress in your career faster.

10 strategies to look more attractive as a professional
Beyond work: how to make yourself a top choice for headhunters.

How to get promoted
The chapter we're all waiting for: a roadmap to transition from sales rep onto a more senior position in the shortest period of time.